Assignment-specific project management
---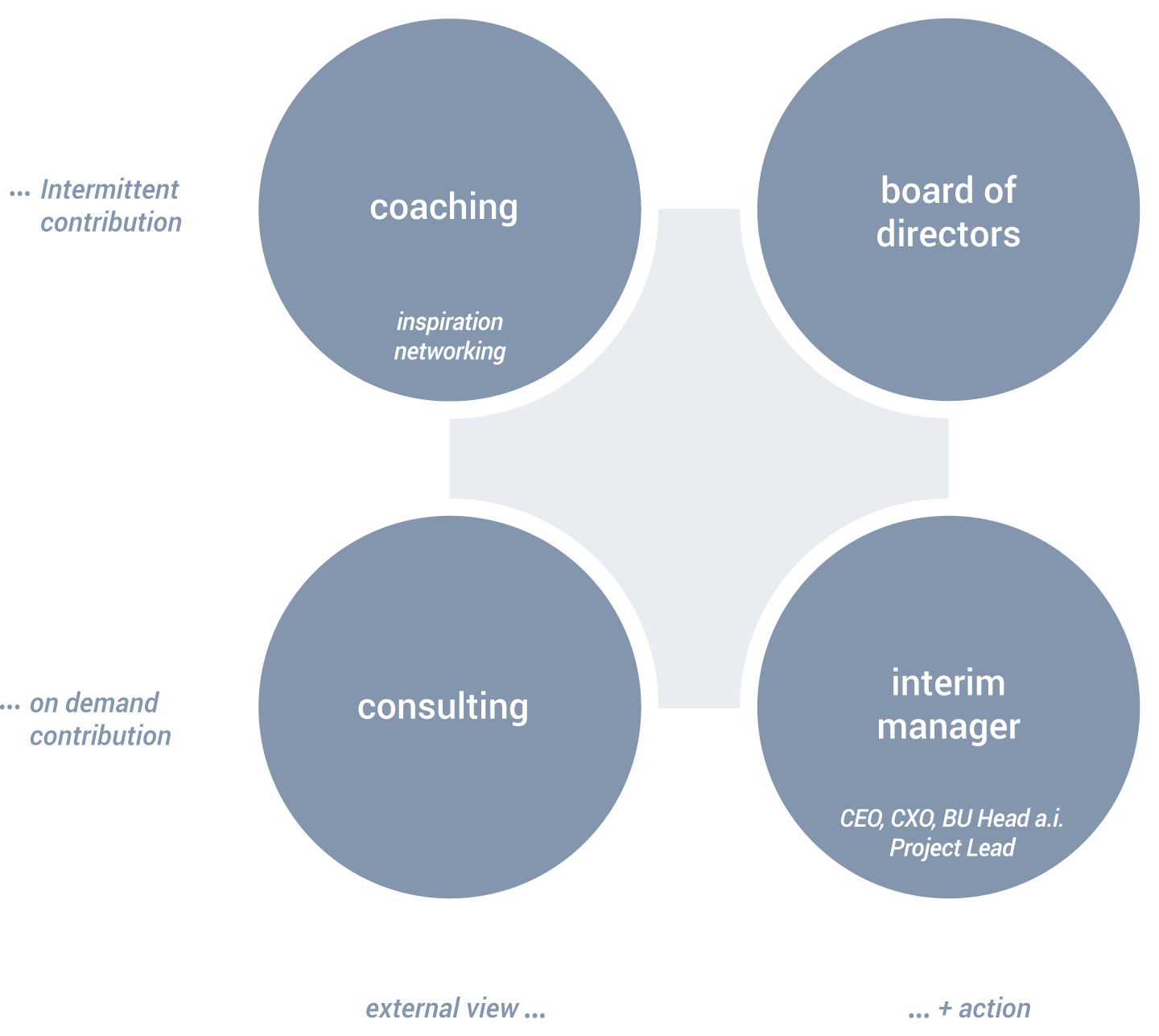 Flexible and in line with your needs
We differentiate between:
intermittent or on-demand contribution.
with or without managerial decision power
Four roles to choose from :
According to your specific requirements, you determine the type of mandate and the role you want to assign to one of our managers:
Coach: intervenes intermittently to support, accompany, structure and inspire. He brings an external and objective perspective.
Consultant: provides an external advisory role. He has no operational power.
Board member: takes responsibility and an active role on the board of directors which he exercises regularly
Interim manager: intervenes on demand, takes responsibility for the realization of the project and thus assumes an active decision-making role.
Interim (on-demand) management
---
"Executives on demand" or "interim management" appeared in Europe in the 1970s.
It denotes the action of temporarily entrusting the reins of a company, a department, a subsidiary, a business unit or a strategic project to an external operational manager, to initiate or pilot a phase of transformation, turnaround, managerial vacancy or high growth.
The interim manager must be able to immediately:
take operational responsibility for a position that will sometimes still evolve, often after underperformance or change of scope.
resolve complex situations, requiring relevant and immediate expertise and experience, not always available internally at the given time.
pilot a strategic project in its most critical phase: Implementation.
Interim management has become over time a reference managerial tool. Originally very focused on crisis management and emergency, it has gradually become the management of change and growth. Today it provides a concrete solution in the face of companies' numerous defensive and offensive challenges.
By saving the company from tapping into its existing human resources until they are exhausted or investing in often random recruitment, interim management is the obvious solution to deal with situations that are themselves transitory.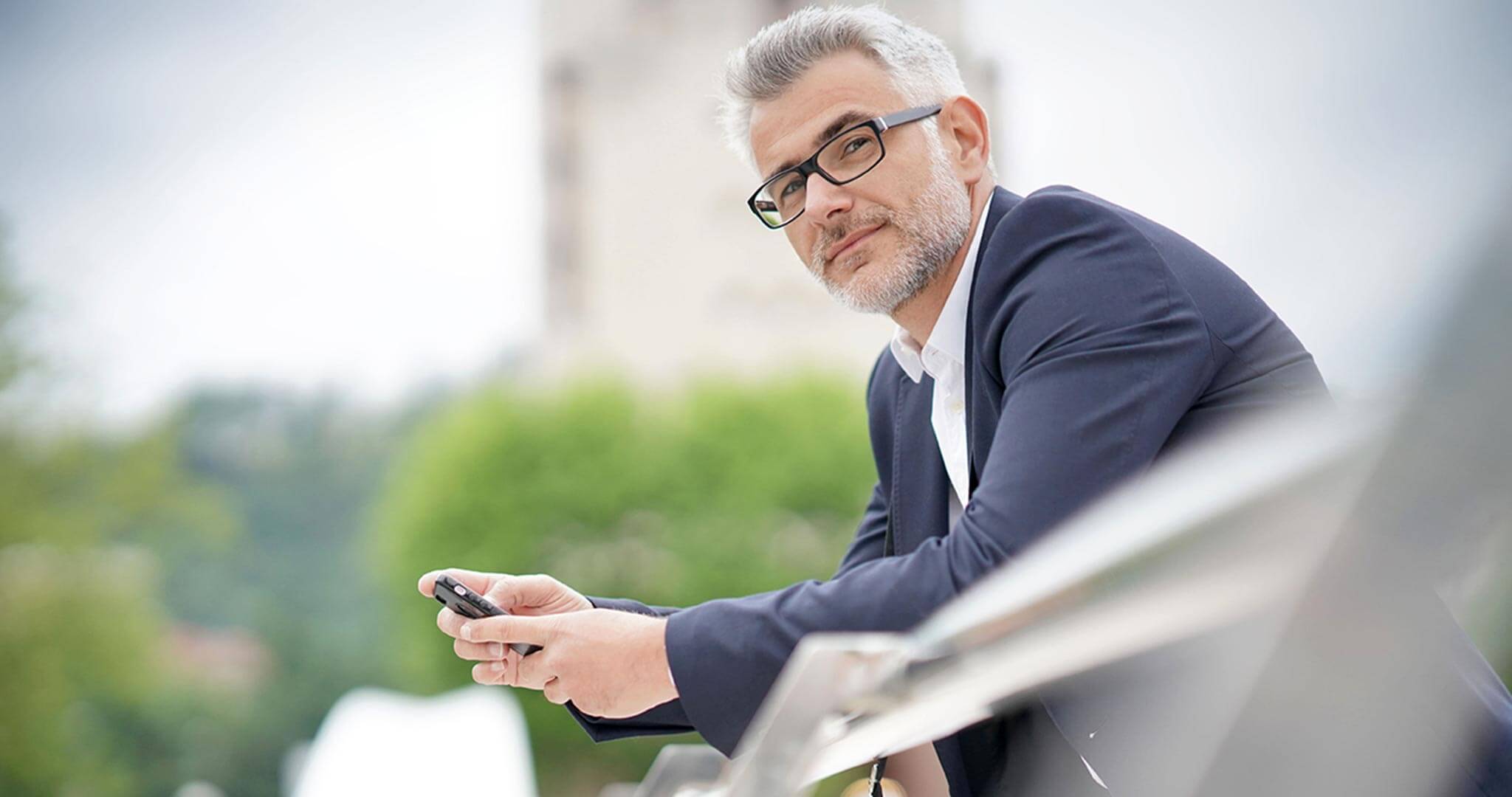 Interim management - an alternative to recruitment
---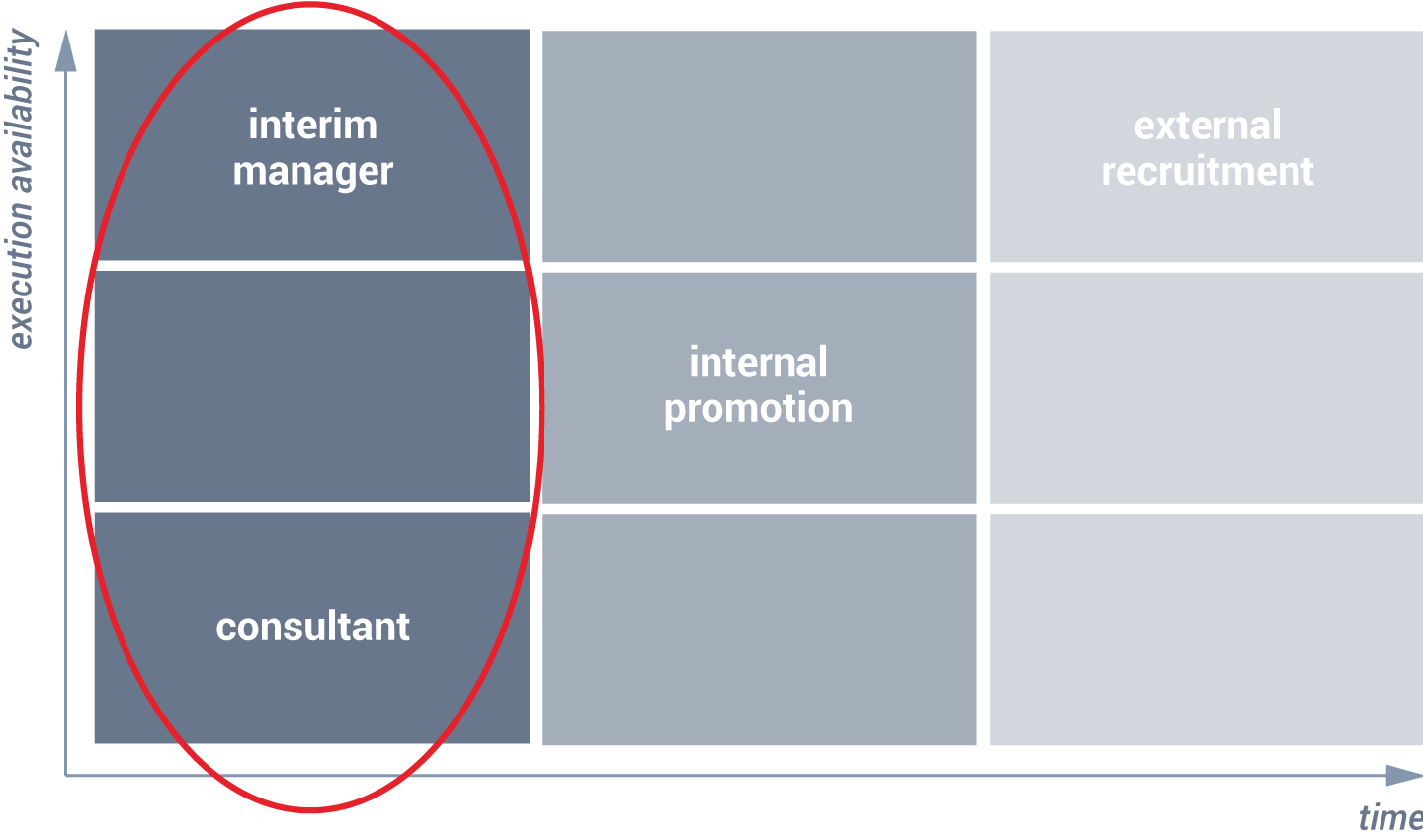 how urgent is your project ?
For how long do you need the specific expertise ?
a-nova provides you with experts available within a very short time and for a fixed term.
Immediate availability, fixed term and rapid immersion
The interim manager immediately brings new energy into your urgent or time-limited projects. He diagnoses the situation and implements the measures deemed necessary.
The consultant immediately brings in external support. An expert in his field, he analyzes the situation and makes recommendations.
Delayed availability, training or long immersion
By contrast, a talent promoted internally often assumes new tasks in addition to his or her attributions and still requires to complete a training course.
External recruitment implies delayed availability of personnel, potentially several months combined with a long immersion phase.
Superior added value from on-demand management
---
The interim manager intervenes in strategic contexts (crises, turnaround, transformations, strong growth, etc.)
Immediately operational, he devotes himself totally to the mission entrusted to him and brings tangible results to the client.
Superior added value
Immediate availability, high efficiency, speed of execution
Extensive experience and broad network
External perspective and new options
Powerful and fast results
Total cost control
Fixed term contract, transparent
No recruitment fees
No termination fees
Contact us for more details on actual costs of interim management
(tco – "total cost of ownership")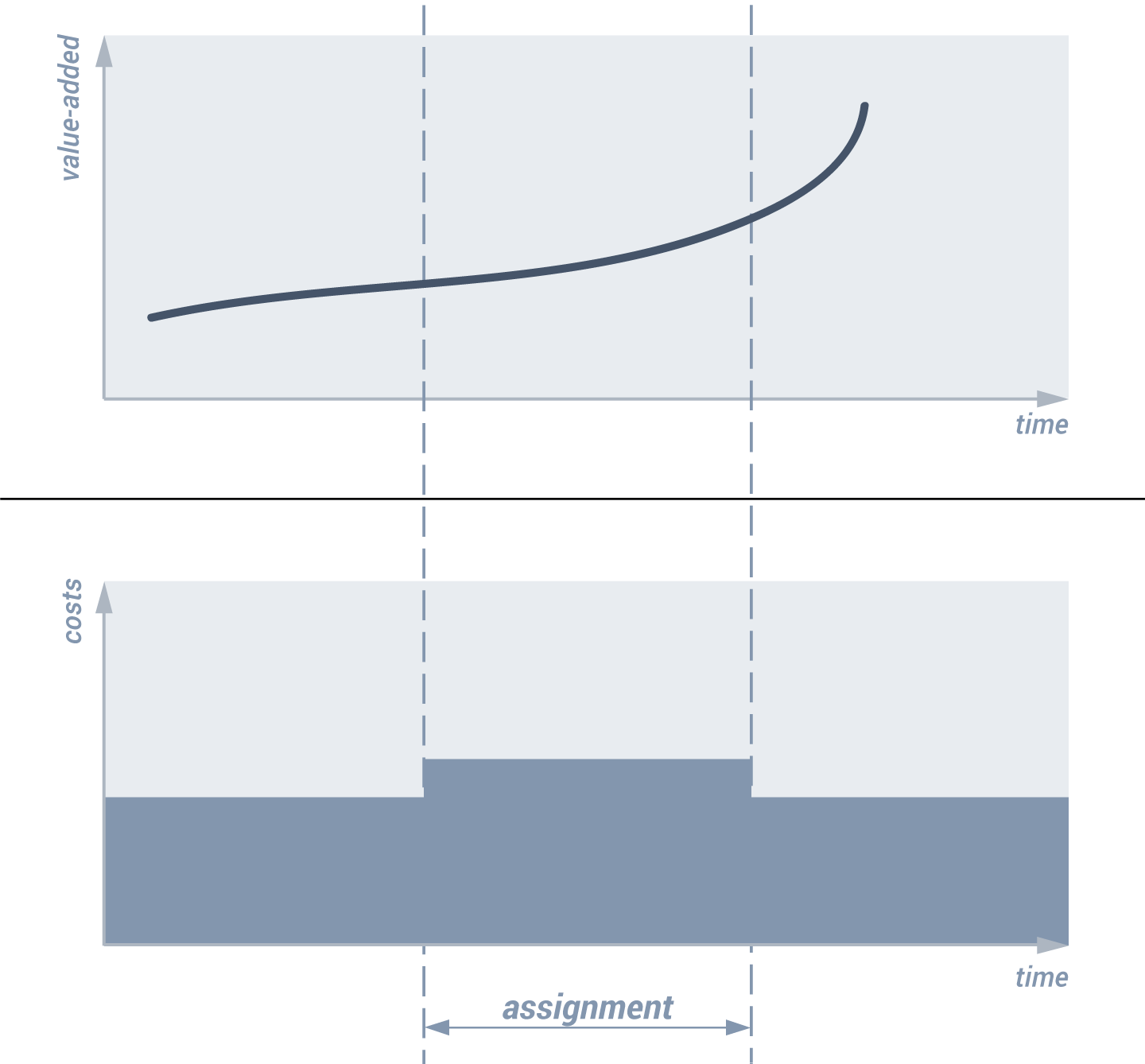 Our approach - Three key Stakeholders
---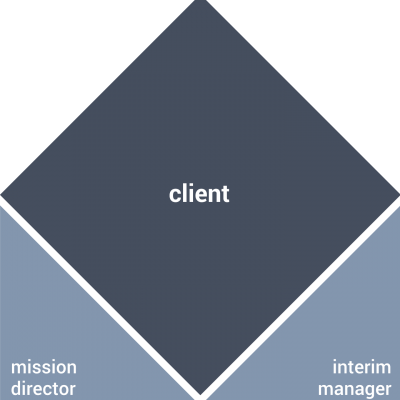 The mission director and interim manager support the client throughout the mission.
The mission director ensures total success of the mission
specifications with clear objectives
proposal of adequate managers (skills and values)
The selection of the manager
The interim manager executes and realizes the objectives
diagnostics and action plan (10 days)
execution according to bespokeTM method
monthly reports
end of mission and transition
follow-up and support
quality and planning monitoring, final assessment
feedback, customer satisfaction